The Smart Choice: Buying Your Next Used Car at
Vista Motors
Are you contemplating the purchase of a new vehicle? It's a significant decision that often boils down to the age-old dilemma of whether to go for a new or used car. While the appeal of a brand-new, shiny vehicle is undeniable, there are compelling reasons why buying a used car can be the smarter, more economical choice. In this comprehensive blog post, we'll delve deep into eight advantages of opting for a pre-owned vehicle from Vista Motors, a trusted name in the automotive business, serving the Ontario, California, community for years.
First and foremost, let's talk about the most evident benefit—substantial cost savings. Used cars are markedly more budget-friendly than their brand-new counterparts. If you're keen on stretching your budget and pocketing a few thousand dollars, look no further than Vista Motors. Choosing a used car isn't just about cutting costs upfront; it can also significantly reduce your long-term expenses.
When you go for a used car, you're unlocking access to an array of budget-friendly options. The average transaction price for a new car now has skyrocketed recently, which can make it increasingly challenging for budget-conscious individuals to drive away in a fresh-from-the-factory vehicle. By opting for a used car, you could have significant savings. This isn't merely an upfront budget boost; it's a long-term strategy for better financial stability.
2. Depreciation: The Silent Wallet Killer
Let's face it—new cars start losing value as soon as you drive them off the lot. What many people don't realize is that new cars continue to depreciate rapidly during the entire first year of ownership, sometimes as much as 40%. In stark contrast, used cars experience depreciation at a significantly slower rate once they've passed their first-year plateau. In simple terms, used cars represent a much more solid investment than new ones.
This characteristic makes a used car a superior financial choice. By selecting a used car, you not only save on the initial purchase price but also sidestep the steep depreciation curve that brand-new cars undergo. This decision makes all the difference in the long run, safeguarding your financial well-being.
3. Lower Insurance Premiums
Another hidden advantage of choosing a used car is the lower cost of car insurance. The monthly premiums for used cars are usually more budget-friendly than those for new ones. This translates into savings not only on the sticker price but also on your insurance expenses throughout your vehicle's life.
Given that insurance costs are becoming a more substantial part of the overall cost of vehicle ownership, reducing these expenses can significantly alleviate the financial burden. By opting for a used car from Vista Motors, you're not just saving on the purchase price; you're setting yourself up for ongoing financial ease.
4. Warranty: More Common Than You Think
One of the most common questions about buying a used car is related to warranties. Surprisingly, many used cars are still covered by their original factory warranty. In many cases, a vehicle will be returned after a three-year lease, often leaving two years of the original five-year warranty still in effect. Moreover, certified pre-owned (CPO) vehicles and most used cars have undergone rigorous inspections and typically come with an extended warranty.
These warranties provide a valuable sense of security to buyers. You can enjoy your used car without worrying about unexpected and expensive repairs cropping up. The existence of warranties on used cars is a compelling factor that provides peace of mind to buyers.
5. Transparency in Pricing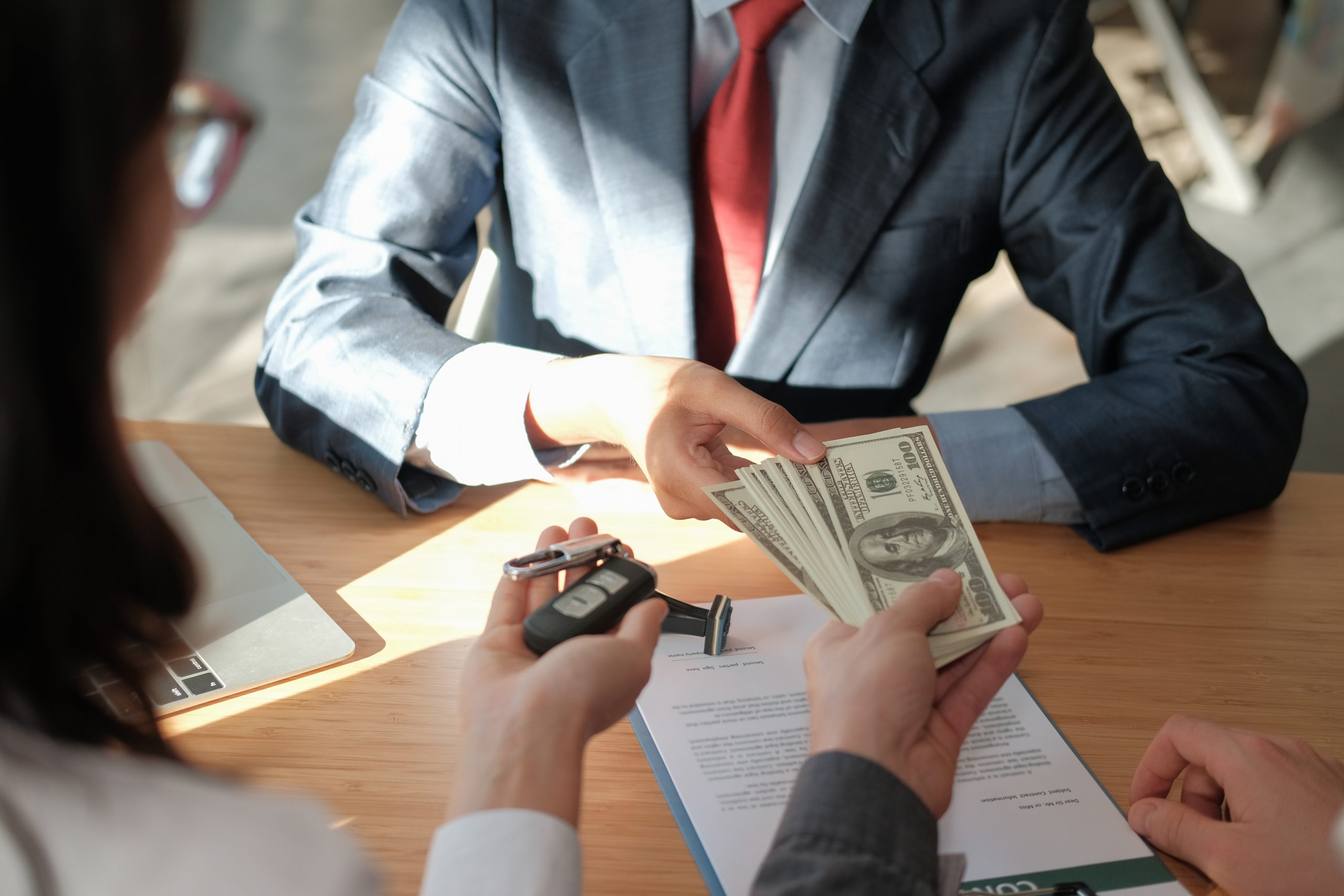 When buying a new car, you might encounter additional costs like shipping fees, which can add a significant amount to the overall price. Used cars, however, are generally free from such hidden expenses, resulting in a more transparent and budget-friendly purchase process.
This pricing transparency makes the buying process more straightforward and hassle-free. You'll be able to budget effectively, knowing the final cost of your vehicle with confidence. This financial clarity is invaluable when making a confident purchase decision.
Vista Motors, a reputable dealership in Ontario, California, offers transparent pricing on all vehicles. This approach utilizes respected sources to establish competitive prices. When you buy from Vista Motors, you can be confident that you're getting an exceptional deal on a used car you'll love.
6. Customization Within Reach
New cars often come with a long list of available upgrades, such as roof racks, rust-proof coatings, and sunroofs. However, these features can significantly impact the sticker price. With a used car, the cost increase associated with these enhancements is far more reasonable.
In addition to the significant cost savings, used cars offer a variety of options that allow you to customize your purchase according to your preferences and needs. This personalization is not just about selecting the make and model; it's about creating a tailored driving experience in the vibrant community of Ontario, California.
7. Diverse Selection for Discerning Buyers
While the color, options, and trim of a used car are not as customizable as a new vehicle, there's still an array of model years to choose from. This flexibility allows you to find specific styles or models that may no longer be in production.
The diversity of selection available with used cars is a significant advantage for buyers. Whether you're seeking a classic model or a vehicle with particular specifications, a used car provides you with the freedom to explore various options. This level of choice sets the used car market apart and provides an invaluable asset to buyers in Ontario, California.
8. The Smart Choice for Financial Flexibility
Buying a used car is looking more appealing to an increasing number of car shoppers. As the price of new vehicles continues to rise, the savings offered by a used car become increasingly enticing. These benefits extend to lower depreciation, reduced insurance rates, available warranties, transparent pricing, a diverse selection, and a commitment to quality and safety.
Financial Flexibility
If you're in the market for a vehicle and want to make a smart choice, consider buying a used car from Vista Motors in Ontario, California. You'll enjoy significant cost savings, peace of mind with warranties, and the opportunity to drive a quality vehicle without the heavy price tag. Financial flexibility is key in ensuring that your vehicle purchase doesn't become a burden.
Long-Term Investment
By selecting a used car, you're not just saving on the purchase price; you're also making a long-term investment. The stability of used car prices means that you're safeguarding your financial future with every smart purchase.
Community-Driven Choices
When you choose a used car, you're making a choice that supports the local economy in Ontario, California. Your purchase contributes to the sustainability of the community and aligns with your values and financial goals.
9. The Total Package
Buying a used car isn't just about the price; it's about the total package of savings, peace of mind, and community-driven choices. The cost savings and satisfaction derived from used cars are immense, making them the wise choice for consumers in Ontario, California.
Financing and trade-in options can significantly enhance the appeal of buying a used car. When it comes to financing, many used car buyers benefit from lower interest rates compared to new cars, making monthly payments more budget-friendly. Additionally, if you're considering trading in your current vehicle, it can serve as a down payment for your used car purchase, reducing your overall cost. Before finalizing your decision, be sure to explore financing possibilities and assess the trade-in value of your current vehicle, as these can make your used car buying experience even more financially advantageous.
If you're ready to make a smart financial decision, head to Vista Motors in Ontario, California, and explore the diverse selection of high-quality used vehicles. By opting for a used car, you're ensuring that your vehicle purchase is a smart, cost-effective investment.
Wrap Up
In conclusion, the benefits of buying a used car from Vista Motors in Ontario, California, are numerous and compelling. Financial savings, reduced depreciation, lower insurance premiums, available warranties, transparent pricing, customization options, and community-driven choices are some of the significant advantages that used cars offer.
With Vista Motors' Total Confidence Pricing approach, you'll experience transparency and confidence in your purchase. It's not just about buying a vehicle; it's about making a smart, cost-effective, and community-driven investment in Ontario, California.
So, whether you're looking for a car that saves you money, provides a sense of security, or aligns with your values, buying a used car from Vista Motors is the smart choice. Start your journey towards a smarter, more economical vehicle purchase by exploring https://www.vistamotors1.com/ wide range of high-quality used cars today. Your future self and your bank account will thank you for making this wise investment.
Make the smart choice—drive away with the car of your dreams from Vista Motors in Ontario, California!
Remember, when it comes to buying a used car, Vista Motors has got you covered. Your smarter choice for financial flexibility is just around the corner. Make the smart move today!